Retail Value:
$199.00
$120.00
$

79.00

(

40

%)
In Stock (only 1 left)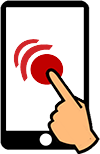 Available for instant redemption on your mobile device.
Get the Big Deals mobile app
---
Description
Fall Hours: July 1 - September 30
Sunday - Closed
Monday - Closed
Tuesday - 1:00 - 7:00pm
Wednesday - 1:00 - 7:00pm
Thursday - 1:00 - 7:00pm
Friday - 1:00 - 7:00pm
Saturday - 9:00am - 12:00pm
Winter & Summer Hours: October 1 - June 30
Sunday - Closed
Monday - Closed
Tuesday - 1:00 - 7:00pm
Wednesday - 1:00 - 7:00pm
Thursday - 1:00 - 7:00pm
Friday - 1:00 - 7:00pm
Saturday - Closed
For more info on rangefinder go to: https://athlonoptics.com/product/talos-800y/
We have been building high-quality custom bowstrings since 2010. With the foundation of our company being you, the customer, we strive to set out and build not only a quality product, but to build a long and lasting relationship with our customers and dealers. We are not the largest manufacturer in our business, but we build the biggest relationships with our customers.
We have an excellent team helping lead the way to building the best products on the market. We have some of the best staff in the industry. From our web design team, our in-house sales and marketing team, to our staff coordinator we have found the best in the business.
We have made significant improvements in our manufacturing process using automated machines, programmable stretchers, and our quality control is second to none. Yet we are still able to maintain the highest quality in a finished product because we utilize a hands-on approach; from laying up until the final serving is applied. We have some of the most advanced machines in the upper Midwest for any bowstring manufacturer.
We are always expanding into new markets, seeking new customers, and reaching out to new dealers. Our customer reach is very expansive. Social media outlets and being able to talk directly to each customer allows us to be able to maintain real world lead times and give customers an accurate time from when each order is placed until it is delivered. While our dealer network is relatively small, we continue to grow each year in that market and continue to provide the best products and customer service to our dealers and their customers.
All of our string sets qualify for free shipping when you purchase $50.00 or more. We offer everything from complete string sets, crossbow sets, and traditional strings. We also offer peeps, kisser buttons, speed nock kits, and D loop material.
We are here to help you with your next custom bowstring order. Let our friendly staff help out! We are a small family-run business and know the value of your hard-earned dollar. Don't overpay for a big-name brand string that uses large machines to spit out strings and cables right and left. We know your time is valuable and we want to take care of you the first time.
Thank you for choosing Tall Tine Bowstrings.
Phillip Johnson, Owner
---
How to Use a Digital Certificate
---
Limitations
No cash back. No cash value. No credit given.
Share this Item